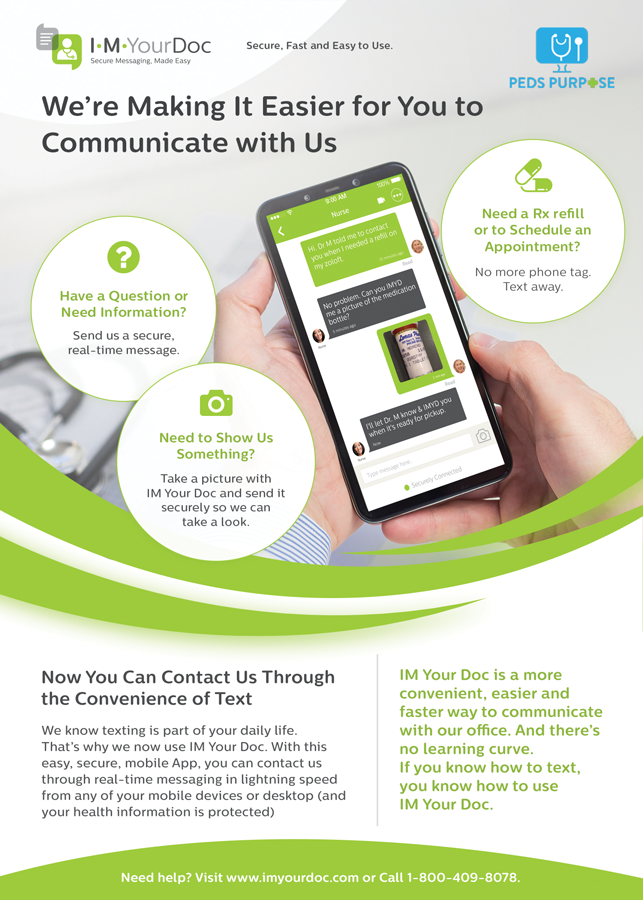 Hours: 8 am – 8 pm ET
Available in most states during the coronavirus pandemic.
Lower cost than a clinic visit, urgent care or emergency room visit.
Fee: $50 covered by most insurance plans. We will bill your insurance. You will be responsible for any balance not covered by the insurance. You will not receive a bill greater than $50.
No Insurance, no problem! $50 flat fee.
After visit summary sent to you and your child's primary care doctor.
Prescriptions sent directly to your pharmacy
Newborn up to age 21 years old
Some pediatric illnesses are not appropriate for telemedicine. We will advise you to contact your primary doctor or go to the ER for further evaluation depending on your child's symptoms. You will not be charged for the visit.
Rashes
Mild allergic reactions
Sinusitis
Asthma
Constipation
Flu
Common cold
Conjunctivitis (pink eye)
Skin infections
Vomiting, Diarrhea