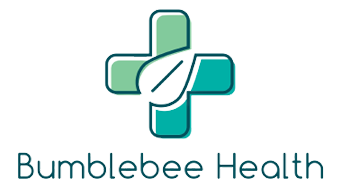 Tests Offered:
PCR Test:
$0 Out-of-pocket cost with insurance or federal program for uninsured
Results available in 1 to 3 days.*
Rapid Antigen Test:
$75 Not covered by insurance. The fee is due at the time of scheduling.
Results available in 30 minutes.
Testing location: Philadelphia Mental Health Center (PMHC)
1235 Pine Street
Philadelphia, PA 19107
302-844-2204 (for testing related questions)
If you are getting your testing for a specific purpose such as travel, please ensure you are selecting the proper test required by your airline, destination or other requiring organization. Certain travel destinations and airlines do not accept rapid-result testing.
Get Tested
All ages welcome. Appointment required for testing.
1. How is my sample for testing collected?
Samples are collected using a nasal swab.
2. How and when will I get results?
Results for rapid testing are usually returned within 30 minutes of specimen collection.
For samples sent to our lab partners, the average turnaround time for receiving results is 1 to 3 days.
We will text you a secure link to view your results.
3. Can I see a medical provider at this site?
No. This site is for testing only.
4. How old can a patient be to get a COVID-19 test?
All ages are welcome for testing.
5. Is there an out-of-pocket cost for patients with insurance?
Patients with insurance should not have out-of-pocket costs for a covered COVID-19 test, but you should check with your insurance plan to confirm before scheduling a test. If you have health insurance, you must bring your card with you to the testing site.
6. Is there an out-of-pocket cost for patients without insurance?
If you do not have insurance, we will ask for your social security number (card not needed), driver's license or state ID to submit the cost of your test to the federal program for the uninsured.
7. Do I need an appointment?
Yes. Everyone who is getting a test needs an appointment.
8. Do I need a referral from a medical professional?
No. A referral is not required for testing.
9. How far in advance can I schedule an appointment?
Appointments can be made the same day or up to 7 days in advance, based on availability.
10. What do I need to bring with me?
Please bring your insurance card and proof of identity. Please also have the confirmation email or text for your appointment.
11. If traveling, how soon should I take my test before I leave?
Requirements vary, so be sure to check with your destination to make sure you're tested at the right time before departing.
*High demand at the labs may lead to delays in turnaround times.